A Breast Lift, or Mastopexy, is an operation which restores the pertness by lifting and reshaping the breasts.
Our experienced specialist Plastic Surgeon can:
Restore a pert and youthful breast shape
Re-position and reduce nipples
Improve symmetry of the breasts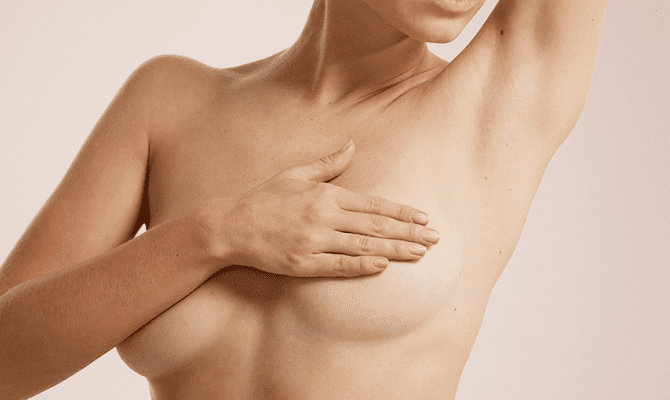 How would Breast lift (mastopexy) benefit me?
Are you aware of, upset about, or do you feel self-conscious about your saggy or drooping breasts? Perhaps you are unhappy with the position of your nipples.  You are not alone! Many women would like to restore the bust they once had.  Life experiences such as child birth, breastfeeding or weight loss effect the shape of the bust.  A breast uplift alone will not change the size of your bust but it will enhance shape and give you a pert and youthful result.
Breast Lift Surgery Consultation
An initial consultation will give you the opportunity to talk to your Consultant Plastic Surgeon about why you want surgery and what result you would like to achieve.  Our surgeon will examine your breasts and skin carefully and may take some photographs.  A full medical history will be taken to assess your suitability for surgery and your options will be discussed.
There are several different ways of performing a breast lift operation depending on the shape and size of your breasts.  Rest assured our experienced plastic surgeon will advise the best option for you.
To achieve the best results, breast lift surgery is often combined with other cosmetic procedures including a breast enlargement or tummy tuck (abdominoplasty).
Breast Lift Procedure
Mastopexy is performed under general anaesthetic and takes approximately two hours.
During the operation incisions are made around the nipple, vertically below the nipple and sometimes in the fold beneath the breast.  Excess skin is removed to giving a tighter smoother appearance to the breast and the nipples are moved to a higher position creating a natural and enhanced profile.
After a breast lift operation there will be some scarring but this will be minimised as far as possible by our specialist plastic surgeon.
Breast Lift Recovery and Aftercare
After a breast lift operation you will stay in hospital overnight to recover.
An appointment with a nurse will be made around ten days after surgery to check your dressings and wounds.  It is important to keep your dressings dry to allow the wounds to heal.
You will be advised to wear a sports bra day and night for 6 weeks to help recovery.  Some swelling is normal and will settle over the first few months.
It is usually possible to return to work after the first week or two although any heavy activity should be avoided for 6 weeks.  Sport should be avoided for 6 weeks.
Follow up appointments will be scheduled to check on your progress.
The effects of gravity, pregnancy or weight gain can impact the results of mastopexy, however it is usually possible to repeat the operation in years to come.
Risks associated with Breast Lift Surgery
Like all types of surgery, there are some risks associated with breast lift surgery (mastopexy).
Although the risks are unlikely, it is very important to weigh them up against the benefits of the surgery.  A consultation with your surgeon will help you to choose the right procedure and discuss any possible complications.
For further information on the procedure please visit the British Association of Aesthetic Plastic Surgeons (BAAPS) website here.
Before/After Pictures