Lower Eyelid Surgery
(Lower Blepharoplasty)
Lower eyelid surgery is an operation designed to treat eye bags and wrinkles beneath the eyes resulting in a smoother, tighter and refreshed appearance.
Our highly skilled Consultant Plastic Surgeon can:
Reduce puffy eye bags
Improve the 'tired all the time' look
Smooth and tighten the skin
Rejuvenate your appearance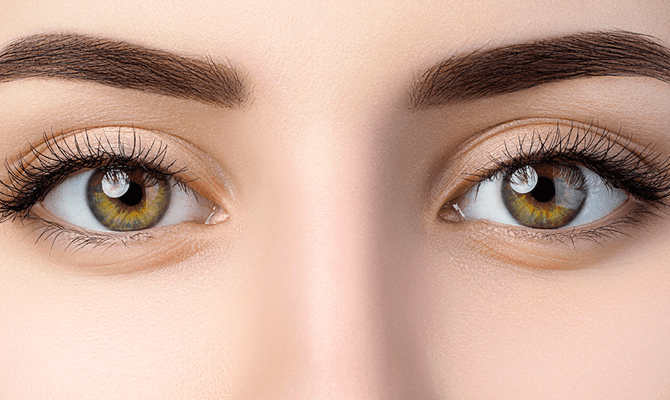 How would Lower Eyelid Surgery (Lower Blepharoplasty) benefit me?
The natural aging process affects us all.  Are you self-conscious of the bags which have developed below your eyes?  Do you think that you look tired all the time?  Lower Eyelid surgery reduces puffy skin and smooths wrinkles revealing a revitalised look.  The results of eyelid surgery are long lasting giving you a more youthful appearance for years to come.
Lower Eyelid Consultation
An initial consultation will give you the opportunity to talk to your Consultant Plastic Surgeon about why you want surgery and what result you would like to achieve.  Our surgeon will examine your eyes, face and skin carefully and may take some photographs.  A full medical history will be taken to assess your suitability for surgery and your options will be discussed.
To achieve the best results, lower eyelid surgery is often combined with other cosmetic procedures including Facelift surgery & Upper Eyelid Surgery (Blepharoplasty).
Lower Eyelid Procedure
Lower Eyelid surgery (blepharoplasty) is performed under general anaesthetic and takes approximately 1 and a half to 2 hours.
Rejuvenation of the lower eyelids involves removing or redistributing fat and supporting the lid muscle.  Using extreme precision our surgeon will make incisions along the natural folds in your eyes to reduce any visible scarring.
Through the incision the muscle is opened to access underlying fat and the excess is removed.  The muscle is supported and anchored to the outer edge of the eye socket with a stitch and the skin is tailored and stitched.  Due to the unique properties of the eyelids scars usually heal and settle very well and can be almost undetectable.
Lower Eyelid Surgery Recovery and Aftercare
After surgery you will need to stay in hospital overnight.
Following lower eyelid surgery you will be kept propped up in bed with extra pillows.  This is to help the swelling go down and reduce the chance of bleeding.  This risk of bleeding reduces after 24 hours.  There will be some swelling, bruising and black eyes which will reduce and subside within a few weeks of the operation.
For three days after the operation you will need to apply eye ointment to the wounds morning and night.
A nurse will see you approximately 1 week after surgery to remove your stitches.
It is usually possible to return to work one to two weeks after surgery.  Strenuous exercise should be avoided for at least six weeks.
A number of follow up appointments will be scheduled to check on your progress.
Risks associated with Lower Eyelid Surgery
Like all types of surgery, there are some risks associated with lower eyelid surgery (blepharoplasty).
Although the risks are unlikely, it is very important to weigh these up against the benefits of the surgery.  A consultation with your surgeon will help you to choose the right procedure and discuss any possible complications.
For further information on the procedure please visit the British Association of Aesthetic Plastic Surgeons (BAAPS) website here.
Before/After Pictures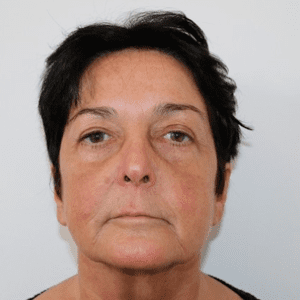 You may also be interested in: